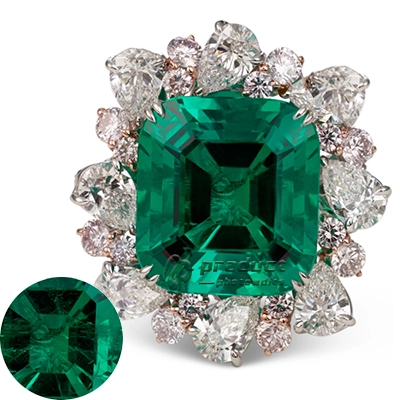 Starting at 29¢ per image
Enhancing photos by adjusting colors, removing blemishes, and adding special effects.
Get your photos edited professionally by using a photo retouching service to fix scratches, spots, wrinkles, and other imperfections. Enhance the texture and improve the overall quality of your images.
What is photo retouching services
?
Photo retouching services are a specialized form of professional Photoshop editing. It involves transforming images to create the desired look and feel, using techniques such as blemish and wrinkle removal, color correction, background editing, and object removal. Photo retouching services can fix things such as poor lighting, color cast, exposure, red eye, and even reshaping objects in a photo. The end result is an improved image that looks more professional and attractive. Photo retouching services are often used by photographers and other professionals to enhance the quality of their photos. With the help of these services, you can easily make your photos look better and more eye-catching.
Photo retouching is the best way to edit your final image to make it clearer, more refined, or more beautiful. Photo retouching will help you to resolve any issues that were not resolved during the photo-shoot, or you noticed after the photoshoot. Both professional and DIY photographers rely mostly on retouching to get the perfect picture. Photo retouching is often called photoshop retouching, image retouching, photoshopping, or airbrushing.
Professional Photoshop Clipping Path Service
Provider
Dust, spot and scratch removal
Photoshoots are not always perfect, but sometimes a little customization is needed to perfect a product and make it truly shine. Whether it's a mark on a product or dust in your shot, our retouching team can help. Our editors can fix scratches, dust and spots, along with anything else that needs to be improved in your shot.
Jewellery Retouching service
If you are a professional photographer, then you know how important it is to have high-quality photos. But what if you don't have the time or the skills to retouch them yourself? That's where our Jewellery Retouching service comes in. Jewellery Retouching service is a process of retouching photos to improve their quality. This can be done by removing blemishes, adjusting colors, and improving lighting. The results are usually high-quality, per image. For just $0.39 per image, we can professionally retouch your photos and make them look their best. Plus, our service is entirely online, so you can order it from anywhere in the world.
Headshot retouching
Get more natural-looking and compelling headshot images. Capturing professional headshot photographs all the time requires a top-notch photo retouching service when you do not want to fall short of making your headshot excellent. Pimples removal, eye bug fix, teeth whitening, blemishes removal, and many more services are part of our portrait retouching. We maintain the perfect amount of texture and details for incredible portraits.
Camera reflection removal
Not only are imperfections found in the subject of the photograph, but they are also the result of technical flaws. Here, the camera has captured a lens flare resulting in discoloring in the black of the vest. To repair this, we could try cloning or using the other healing tools but, because of the texture of the top, this may prove difficult. The easiest solution is to make a selection of the problem area and then apply Curves to merge with the surrounding fabric.
Cleaning Hairline
The art director likes to see a clean hairline as that is the key characteristic of a more youthful model. Thanks to the even, flat lighting of the portrait session, you can use the Patch Tool to replace the area of thin hair with the evenly lit forehead texture. Proceed at the highest magnification to tidy up at the roots of the hairline to give a convincingly sharp margin.
Product photo retouching services
Product photo retouching services are a valuable solution for businesses and photographers who want their products to look their best in photos. These services can fix scratches, spots, wrinkles, and other imperfections, while also enhancing the textures and overall appearance of the images. With professional retouching, products can be presented in a way that captivates customers and increases sales. Whether it's removing camera reflections, smoothing out fabric wrinkles, or eliminating dust particles, expert retouchers can transform ordinary product photos into visually appealing and enticing images. By outsourcing retouching tasks to experienced professionals, businesses can save time and ensure that their products shine in every shot.
Get a
free trial
of our photo retouching services
Why Outsource Image Retouching Services to photoshop paths?
There are many reasons to outsource image retouching services. First and foremost, it can save you a lot of time. If you are not an experienced photo editor, it can take hours or even days to edit a single image. With a professional retouching service, you can get your images edited quickly and efficiently.
Another reason to consider outsourcing is because of the quality of the results. Professional photo editors have years of experience and know how to use Photoshop and other editing software to create beautiful, natural-looking results. They can also work with you to ensure that your vision for the final product is met.
Finally, turnaround time is often quicker when working with a professional retouching service. They will have a team of editors who can work on your images around the clock to get them back to you as soon as possible.
So, if you need assistance with photo editing, be sure to consider outsourcing image retouching services. You'll be glad you did!
Photo Retouching Services Prices