Photoshop Paths
Editing Company
Whether you need a simple white background or something more intricate such as clipping paths, our image editing services will always deliver pixel-perfect results. Make use of these professional solutions anytime and anywhere – regardless of your needs!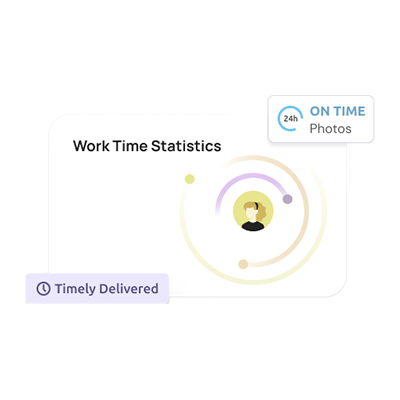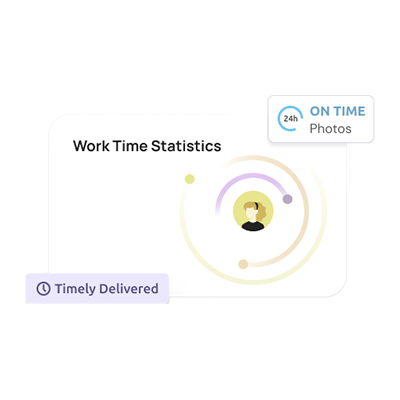 We're your
Virtual Photo Editing Studio
From product photographers to Amazon sellers and international brands, our photoshop path editing and image editing services can help take your eCommerce business to the next level. With quick and efficient turnaround times, our experienced professionals will give you the best quality results.
To save you time and energy, let us take care of the tedious task of editing your images after a product shoot. That way, you can get back to focusing on what matters most – your work! With our help, an image shoot that could have taken weeks will now only take days.
The growing history of Photoshop Paths
In 2015, Photoshop Paths began providing professional image editing services with the goal of becoming a leader in the sector. We are a small photo editing company that has grown rapidly in the past few years. We started out with a team of five professional photoshop editors, but now we have nearly 50 experienced employees. Our growth has been due to the quality of our services and the dedication of our team members. Photoshop Paths pride itself on providing high-quality photo editing services at affordable prices, and we are always looking for new talented individuals to join our team.
Photoshop Paths- Mission
Our mission is to provide high-quality Image, real estate sales, and artistry in the community. We focus on creating lasting memories that will be cherished by our clients. We respect every customer who is interested in our image editing service. We believe that our photoshop services can help make your life more fulfilling, whether you're looking to capture a special moment. Whether it's enhancing an old family photograph or creating a new memory, we can help make your photos look their best. With our expert skills and years of experience, Photoshop Paths can help you achieve the perfect photo every time!
Photoshop Paths- Vision
Create a friendly, and productive work environment for the employees to attain their full potential. We also maintain strong & professional relationships with our all customers, while creating a persistent value that is relevant in the current market conditions. This allows our employees and clients to adapt quickly to changing market trends. Our goal is to provide our employees with the opportunity to reach their full potential and create lasting memories while working here.
Relationship with our Customers
At Photoshop Paths, we believe in treating each and every customer with respect and dignity, no matter how small or large their business is. We highly value the requirements and opinions of our customers. Photoshop Paths is dedicated to building a robust and long-lasting relationship with our valued customers. Photoshop Paths clients are our lifeline and play a critical part in our company's development. We are available 24 hours a day, seven days a week to meet their needs. We believe that building strong, lasting relationships with our clients is key to our success. We are constantly working hard to provide the best possible service and ensure that our clients are always satisfied.
Best
clipping path service provider company
Photoshop Paths is the leading photoshop path editing company – offering high-quality photoshop clipping path service, image retouching, photoshop image masking, shadow creation service, ghost mannequin photo editing, and
product photo editing
services to customers from all over the world. Our experienced team of editors is available 24/7 to provide you with the best possible outcome for your images. We are committed to providing you with only the highest quality service; from background removal to color correction, we handle all of your image editing needs. We also offer specialized services for professional photographers, eCommerce retailers, and graphic designers who require a more detailed approach. Our turnaround time is fast and our prices are competitive. Our goal is to help you make the most out of your images while keeping the costs low. With Photoshop Paths, you can rest assured that you will receive the best quality service for your money. Get
free trial
 today and see what our professionals can do for you! We understand that every customer has unique requirements, so we strive to offer customized services to meet those needs. Whether you need a simple background change or extensive image manipulation, we are here to
help
. We use the latest technology and software to create stunning results that will make your images stand out from the rest. Our editors have years of experience in image editing and photoshop services, so you can trust us to bring you the results that you are looking for. We pride ourselves on providing excellent customer service and guarantee satisfaction with every order. If you are unhappy with the results, we will work with you to correct the issue and make sure that you get what you need. We also offer a range of additional services such as image manipulation service, professional photo retouching, photo restoration, image resizing, and image optimization for web use. No matter what your needs are, Photoshop Paths is here to help.
Contact us
today and let us show you what we can do for your images!
We provide a wide range of services from basic image clipping paths to advanced photo clipping paths.
Our team of experts has years of experience in this field and they know how to handle any type of photo editing task.
You don't need to worry about anything, just send us your images and leave everything else to us.
We guarantee 100% satisfaction. If you're unsatisfied with our work, we'll refund your money immediately.
We offer fast turnaround time, affordable pricing & pixel-perfect image editing services.
You can choose between a monthly subscription plan or pay per-project basis.
Professional, Affordable &
Pixel Prefect Photoshop Editing Services
Background removal service
Background removal service is a process of removing the background from an image and isolating the subject. With image background removal services, professionals can isolate a particular portion of an image from its incompatible background. The isolated part made by photo cutout services can be stored on a white or transparent background in an online store or used to create a picture. This technique is used to create high-quality images for eCommerce businesses, online retailers, and digital marketing agencies. Image cutout services are available at competitive prices starting as low as 0.19$.
Photo retouching service
Retouching is the key to perfecting your final image and making it look clean, sophisticated, and flawless. If you're seeking to refine your final image and make it look more polished, retouching is the way to go. This process can help you address any imperfections that weren't taken care of during the photo shoot (or even things that were missed until later on), as well as accentuate the beauty of each model or product. Both professionals in this field and amateur DIY photographers often rely heavily on these techniques in order to get stunning results.
Clipping path service
Clipping path services are an image editing technique used to isolate a specific object or area of an image by cutting out the surrounding background. This is commonly used in product photography, e-Commerce, and other commercial images to create a professional look and feel. It can also be used to remove unwanted elements from photos and emphasize key aspects of the image. Image clipping path services use vector paths to accurately isolate the desired portion of an image while preserving maximum detail, sharpness, and clarity.
Shadow service
Photoshop shadow services are essential for creating realistic effects in product photography and other imaging needs. With Photoshop shadows can be created in the form of drop shadows, reflection shadows, natural shadows, and original shadows. These services help to add depth to images and make them more authentic and trustworthy for customers of online stores. Professional photoshop shadow creation and optimization services can also create industry-wide best drop shadow effects. Photoshop Paths can also create natural photoshop shadow services with the highest quality works.
Ghost mannequin effect
Ghost mannequin service is a type of photography used to create a three-dimensional effect when displaying clothing or other apparel products. It involves taking multiple photographs of the product on a model or mannequin and then combining them to remove the mannequin from the image, creating an invisible ghost mannequin effect. This technique is used to showcase clothing in its best light, as it allows for more creative angles and lighting than traditional flat lay photography.
Color correction service
Using color changes or — color variants services, you can easily and quickly create multiple versions of the same product in different colors without having to capture new images each time. This technique is an efficient and cost-effective way for any eCommerce retailer or product photographer to add variety to their product range and attract more customers. By changing the colors of your images to match the desired hue, you can boost your sales and stand out from the competition.
Image masking service
Image masking is a sophisticated technique used to remove backgrounds from images that have subjects with fuzzy edges, such as hair, and fur. Unlike clipping paths which are like cutting out an image from a magazine, it involves more time-consuming work where every strand of hair or fur must be accounted for. Thanks to this method you can alter the background behind your subject in any way you wish – may it be creating white backgrounds suitable for online product sales or simply placing them into various settings.
1. Request a Quote – Let us know the type of image editing you need and we'll review your request and get back to you with a quote within 45 minutes.
2. Upload Your Images – Provide us with the images you need edited and then sit back as we take care of the rest.
3. Review & Approve – Once you've reviewed and approved the edited images, we will close out your order and make sure you're happy with the final product.