Perfect Your Images with Photoshop Paths
Trusted by Photographers and Online Retailers
Photoshop Paths provides outsourced photo editing services to help customers perfect their images before publishing online, with 100% satisfaction guaranteed and 24/7 customer service.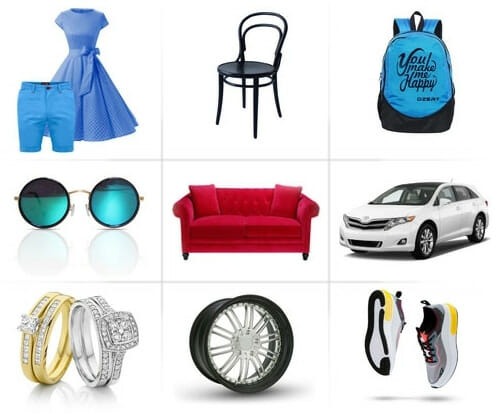 Why Choose Photoshop Paths?
Get back to the work that needs you. Leave your image editing and formatting to us. We're experts in serving ecommerce businesses, product photographers, Amazon sellers, and global brands.
6 Hours Express Delivery
We maintain work delivery in 24 hours turnaround time in general. But never disappoints customers when they require an even faster turnaround time. And price does not vary with the change of turnaround for regular customers.
Best Quality - No compromise
We confidently state it does not compromise in terms of quality and maintains 03 levels of QC. No matter what the work volume is, it never delivers work unless work is passed through a three-tier quality control process.
24/7 Customer Service
Photoshop Paths' customer service team works truly round the clock and remains online 24/7 in 03 shifts, 365 days a year. Customers get their questions answered and inquiries replied generally within 30 to 60 minutes. Everyone from the Photoshop Paths customer support team speaks good English as well.
Significantly Affordable — $0.19
Photoshop Paths offers an affordable price that you never expected before. The more the volume is the lower the price goes. Turnaround time stays the same with great quality for sure. Besides Photoshop Paths offers surprise yearly discounts to our long-term customers.
Outsourced photo editing services are ideal for busy eCommerce retailers, professional photographers, freelancers, or agencies with tight deadlines and multiple deliverables.
Photoshop Paths offers cost and time-saving photo editing services without compromising visual standards. Our team of experienced photo editors can handle all image types, producing pixel-perfect results. With over 97% customer satisfaction rate, we guarantee top-notch services at affordable rates with speedy turnaround times, ensuring outstanding outcomes without exceeding your budget. Our Amazon and eCommerce photo editing services are designed to save time and money for businesses and individuals globally.
Get started today and see the amazing results!
Adding a professional look to your photos is now easier than ever! Just follow these simple steps to get started with our image editing services
Choose the type of service you require
Upload the images you need edited
Specify the image editing requirements
Receive your edited image within 6 hours
Submit for revision (if needed)
We Edit And Optimize Product Images For Your Online Store Complying With Marketplace Image Editing Guidelines
Clipping path is a digital technique to cut an item out of a photo, similar to cutting out pictures from magazines, but done with software like Photoshop. It involves carefully outlining an object by hand and removing everything outside the path, allowing for manipulation of the background or placement of the subject in any setting. Clipping path services provide affordable and efficient outsourcing of this time-consuming process to experts who can deliver perfect clipping paths and clean photo cut-outs.
Image masking is the process of hiding or obscuring an image or part of an image. An image masking service can be used to remove background images from photos, to create masked images for use in web or print design, or to simply add a bit of mystery to an image. Many online image masking services offer free trials, so it's easy to try out this handy tool.
Professional photo retouching is the process of improving an image by manipulating the pixels to correct flaws or enhance the overall look. It can be used to fix red eyes, remove blemishes, whiten teeth, and even change the color of someone's clothing. With a professional photo retoucher, you can get the perfect photo every time.
Shadow creation services are a photo editing technique used to add realistic-looking shadows to photographs and other digital images. By manipulating the lighting, contrast, and hue of an image, shadow services can create a three-dimensional look that can greatly improve the quality of any photograph. Shadow services are especially useful in product photography, where they can make items appear more inviting and realistic.
Ghost mannequin services are the perfect solution for businesses looking to showcase their clothing and apparel items on their website professionally and appealingly. Ghost mannequin services use specialized techniques to remove the mannequin or model from the background of the image while still keeping the product looking natural and in its original form. This allows customers to better visualize the clothing and other apparel items without distractions. By utilizing this type of photo editing, businesses can provide customers with a more engaging and realistic shopping experience.
Background removal services
Background removal service is an essential part of digital image editing. It is a process of cutting out a required area from an image using specialized tools, leaving the rest of the image unchanged. Image Cutout removes the background of an image, which can be used to create a more focused image or used as a part of a larger graphic design. With the help of Background Removal Services, you can easily remove unwanted parts of an image, such as logos, people, or random objects. This type of service is especially useful for product photography and e-commerce websites, where a professional-looking background is crucial.
Car photo editing services
Car photo editing is the process of retouching and enhancing car photos to make them look more attractive and professional. A car photo editor can use various tools and techniques to improve the quality of a car image, such as making the colors more vibrant or adding special effects, background removal, object removal, or background replacement.
Color correction service is a type of photo editing service that is typically used by graphic designers and other professionals who need to ensure the quality of their images. A color correction service can be used to improve the colors in an image, to make an image look more realistic, or to make an image look more consistent with a specific color palette.
Get a
free trial
of our photoshop editing services
At Photoshop Paths, we are proud to be the most trusted photoshop editing agency in the image editing industry. Whether you need photos for your website or online store, we can provide the perfect solution for you. With our skilled team of editors, we can make sure your photos are high-quality and polished, giving your customers the best impression of your products. Our photo editors are skilled at taking any images you need. We provide photo editing solutions to clients in all industries, including online retail, fashion, e-commerce, photography, publishing, and advertising. Professional photographers and graphic designers rely on us to deliver versatile images that they can use for print or web. 
Since 2015, we have been a trusted source for all your image editing needs. Our reliability, image quality, and customer service set us apart from the competition. We strive to provide the best editing services to meet your specific requirements and make sure you are satisfied with the end product.
We are available 24/7 to answer any questions and ensure that your photos are edited to perfection. We are confident that you will be satisfied with our professional photoshop services. Our highly trained and experienced photoshop editors specialize in a wide range of services, such as
Background removal services
Image manipulation service
Color correction services
Professional & Hand-drown Photoshop Paths Services
Photoshop Paths Service for Furniture Photography
The furniture industry is an important part of any economy. It is a very broad market and a huge number of businesses are getting benefited from it. However, the demand for furniture is not only limited to the local market or the country, the demand for furniture can cover the global market. The internet has made the business to be a global business. This is why there is a huge demand for furniture photography.
Photoshop Paths Service for professional photographers
If you are a professional photographer, you know how important it is to have high-quality images. That's why you need an image editing service that can help you make your photos look their best. With our experience and expertise, we can help you improve your photos so that they stand out from the rest. We offer a variety of services, including retouching, color correction, and more. Contact us today to learn more about our services and how we can help you take your photography to the next level.
Photoshop Paths specializes in providing Amazon and eCommerce photo editing services
YES! Photoshop Paths specializes in providing Amazon and eCommerce photo editing services. Our team of experienced photo editors can handle all image types and deliver outstanding outcomes that comply with marketplace image editing guidelines. We offer services such as clipping path, shadow creation, image masking, professional photo retouching, ghost mannequin, background removal, car photo editing, color correction, and more. We provide high-quality and polished photos, ensuring your products make a great impression on your customers. Feel free to reach out to our customer service team for any inquiries or to get a quote for the number of images you need to be edited.
Professional and Cost-Effective Clipping Path Editing Services
Are you looking for a reliable and cost-effective way to offer image manipulation services wholesale? If so, then you've come to the right place. We provide Photoshop clipping path services that are extremely accurate and fast. Our team of professional editors can help you achieve the highest degree of accuracy in your images. We use advanced software tools such as Adobe Photoshop to ensure that your images are perfectly manipulated with absolute precision. We also provide quality assurance checks with our double verification system to guarantee the accuracy of edited images before they reach our clients. Image Clipping Path is one of the most challenging image editing services due to its high level of complexity and precision requirements. We understand the nuances involved in performing a perfect clipping path job and take pride in delivering great results every time. Our experienced path editors have an eye for detail, enabling them to identify even the slightest flaws in an image manipulation process thus saving time and effort in post-editing corrections.
We specialize in offering a wide range of photoshop path editing solutions for all types of photography needs such as product photography, magazine editorial shoots, eCommerce stores, and more. Apart from general image editing services, we also specialize in creative techniques such as image background replacement techniques, drop shadow effects, image cutout, and HDR processing techniques which can help make your images stand out from the rest! Our well-defined workflow helps us deliver faster turnaround times without compromising on quality or customer service. We handle bulk clipping path projects quickly without any hassles or delays no matter how complex the task may be!
At Photoshop Paths, we understand that cost is an important factor when it comes to availing of digital photo editing services. That's why we offer unbeatable rates that are designed to fit within any budget! Our affordable prices combined with superior quality make us one of the most cost-effective clipping path companies available today. Not only do we provide top-notch customer service but we also offer secure payment gateways along with 100% confidentiality about all client data including images sent by email or uploaded directly onto our servers via FTP or other secure channels. We also keep track of each project closely until it is completed successfully so that there are no surprises or last-minute surprises on delivery! So what are you waiting for? Contact us today for an estimate on your next clipping path image editing project and find out why so many customers have chosen Edit Paths as their go-to source for image manipulation needs!
Revolutionize Your Photography Workflow with Outsourced Photo Edits
Outsourcing photo edits can revolutionize your photography workflow in several ways:
Time-saving: By delegating editing tasks to professionals, you can save valuable time that can be invested in other aspects of your business or creative pursuits.
Streamlined process: Outsourcing allows for a more efficient and streamlined workflow, as professional editors have the expertise and tools to handle edits quickly and effectively.
Impeccable results: Professionals have the technical skills and artistic eye to deliver high-quality edits, ensuring that your photos look polished and visually appealing.
Creative freedom: By outsourcing editing tasks, you can focus on the creative aspects of your photography, such as capturing unique shots and developing your artistic vision.
Core business focus: Outsourcing editing allows you to concentrate on the core aspects of your business, such as client interactions, marketing, and expanding your portfolio.
Consistent aesthetic: Professional editors can help you maintain a consistent visual aesthetic across your body of work, enhancing your brand identity and attracting clients who resonate with your style.
Embracing the power of outsourcing can indeed elevate your photography game to new heights by optimizing your workflow, improving efficiency, and delivering outstanding results.
FAQs About
Photoshop Paths
What Kind Of Editing Can Be Done To My Images?
Photoshop Paths offer a wide range of image editing including Background Removal, Clipping Path Editing, Image Masking, Photo Retouching, Invisible Ghost Mannequin, Shadow Making, Reflection, Image Manipulation, and High-end Retouching. Please check our Services for more details.
How Do I Send My Images To You?
You can upload in our online portal which will take all the instructions prior and will upload the images to our server. You will be able to upload multiple images and select the task alongside, them pretty easily. If you have a bulk quantity to upload you can also use our FTP server.
How Much Does It Cost?
You can get to know our latest pricing here. We have different price ranges based on volume, complexity, and delivery time frame.
What Image File Types Can I Submit?
Any kind of image format is acceptable including popular JPEG or JPG, PNG, TIFF, PDF to Camera Raw formats. We also accept various vector formats such as PDF, AI, SVG, and EPS. For best results, we recommend you upload JPG or PNG format with a resolution of 300 dpi or higher.
What is a photoshop path?
A Photoshop path, commonly employed by a clipping path service provider, refers to a closed path or shape that can be drawn around an object or a part of an image using the Photoshop Pen tool. The main purpose of creating a clipping path in Photoshop is to separate or remove an object from its background while retaining the maximum possible details. Paths are vector-based, which means that they can be resized and modified without any loss of quality. Moreover, stroke paths can be used to create a specific line style on a shape, thus allowing for variations in the design. Vector paths are renowned for their ability to produce detailed and precise cutouts, which are particularly useful for complex shapes that need accurate outlining. Photoshop professionals often use multiple paths within an image, either to separate multiple elements or to add additional details and styling. These paths can also be combined with Photoshop masking techniques to further refine selections and improve the resulting quality clipping path. In summary, a Photoshop path is a valuable tool in digital image editing, providing unmatched precision and versatility in creating and manipulating selections within an image.
Why Photoshop Paths?
Photoshop Paths is an essential part of any photo editing workflow. Without photoshop paths, photo editing is practically impossible. A clipping path is an outline that Photoshop creates around the edges of every object in an image. This helps to keep all the objects in your image properly aligned, and it also allows you to precisely edit those edges without accidentally affecting any other parts of the image.
For example, if you want to remove someone's head from an image, you will need to create a path around their head. Once you have created the path, all you need to do is select the object and drag it out of the way. Photoshop clipping path services are also very useful for creating effects like perspective or scale. If you want to make an image appear wider or taller than it is, simply create a path around the part of your image that you want to make larger and then edit the opacity of this path using the adjustment layers in photoshop.
We are a popular choice for several years in the USA as well as in other countries like Canada, UK, Australia, France, Denmark, Ireland, and Sweden. Photoshop Paths is a vital service for businesses that produce eCommerce websites, advertising agencies, online retailers, catalog companies, product photographers, graphic design houses, printing houses, photo studios & newspaper publishing companies. Our photoshop paths specialists are generated by hand using Photoshop's pen tool. Our photoshop experts can help you create any type of image editing services you need, from simple shapes to complex designs. We never cut anything off accidentally–our attention to detail ensures that your images look accurate and professional.